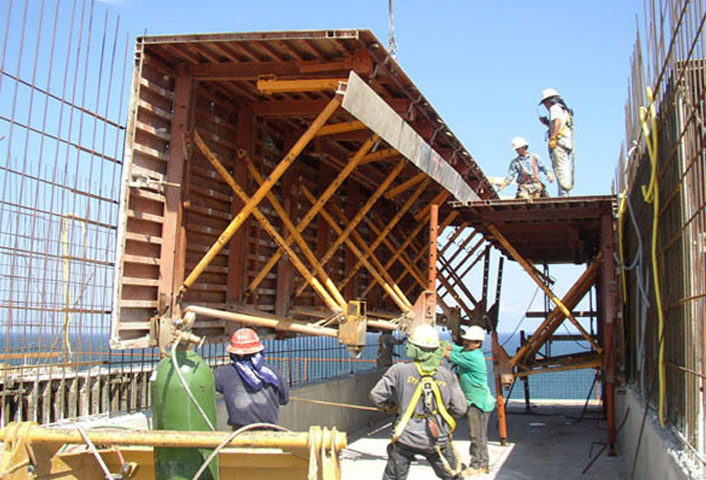 The Outinord tunnel form construction process imposes a daily work discipline, which produces structures of exceptional quality and finishes at great speed and economy to the project.
Designed to cast load bearing concrete walls and elevated slabs in a single monolithic pour, the Outinord Tunnel Form System is especially well-suited for the construction of hotels, low-rise, mid-rise and high-rise residential dwellings, affordable housing projects, townhomes, apartments, condominiums, university dormitories, adult concregate living facilities, and prisons.
Outinord produces two versions of the tunnel forms systems, each version is suitable for a multitude of customer preferences or project requirements.